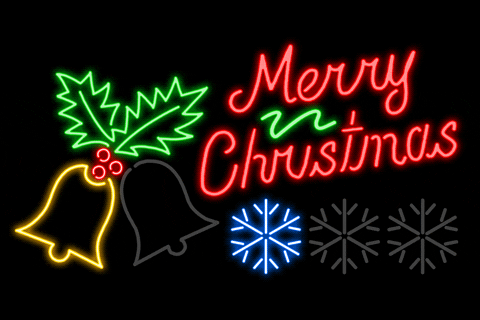 CHRISTMAS DRINKS - FRIDAY 21st DECEMBER AT 6:00PM
Christmas drinks & finger food will be held at the club on Friday 21st December from 6.00pm

All members & their guests are most welcome
CLUB ACCESS OVER CHRISTMAS BREAK - RESTRICTED HOURS (6:00AM - 9:30PM)
 Restricted access from Monday 24th December - 21st January 
Access/Entry to the Club
Entry/Access to the clubhouse is via membership card only between 6:00am - 9:30pm

The clubhouse alarm will automatically arm at 10:00pm every day over the Christmas break

All members must exit the clubhouse by 9:30pm over the Christmas break

The clubhouse alarm will automatically disarm at 6:00am everyday over the Christmas break

The only access to the clubhouse will be via the main front sliding door.  All other doors will remain closed/locked
BAR HOURS
The club bar will close from Sunday 23rd December and reopen on Monday 21st January 2019

Bar hours during late January & early February will be limited to 4:00pm - 8:00pm

Meals for members & their guests will return on Thursday 7th February
AUSTRALIA DAY WEEKEND - CLUB COMPETITION: SQUASH,TENNIS,RACQUETBALL & SNOOKER
This coming Australia Day weekend (27th - 28th January) the club will be running a unique event whereby participants play each of the representative sports at GPHC - tennis, squash, racketball and snooker.
Participants will be playing in pairs - where possible a squash or racketball player will be paired with a tennis player. The competition will comprise a minimum of 2 rounds - with each round made up of:
A doubles tennis match (played to 21 points) to tie breaker format

A singles squash & single racketball game (each played to 21 points). One of the pair will play squash, the other racketball (the pair can decide who plays which game)

A doubles match of a short form of snooker
Round 1 will start on Sunday 27th January at GPHC
The Australian Open Mens Singles & Doubles final will be shown in the clubhouse from 4:30pm afternoon and evening and there will be a BBQ provided to wrap up the day and a progress tally of how each pairing is going
Round 2 will then be played on Monday 28th January.
The competition will be mixed, and depending on the number of participants, where possible will be graded. Time permitting, there may be a 3rd Round on Monday 28th.
There is no cost to participate for full members. For social members, the cost will be $30. There will also be a modest charge for the BBQ on Sunday evening.
Registration forms will be available at the club and by email in January.
REMINDER FOR ALL MEMBERS - COURT BOOKING & USE BY MEMBERS
Spot Checks - Membership Cards to be carried
We wish to advise members that the club will be undertaking spot checks over the coming months to ensure that members are carrying their membership cards, which has unfortunately been brought on as a result of a number of non members using the clubs facilities. We ask members that when they are using the clubs facilities could they please carry their membership card.
Court Bookings
In order to manage the use of the clubs courts (both squash & tennis) we wish to remind members that courts must be booked online via the clubs website (www.gphc.com.au). When using the clubs facilities (gym, snooker, tennis & squash courts) it is a club requirement to have your membership card present.
Gym Use
We wish to remind all members that the gym is only available for use by members. Membership cards are not to be transferred nor used by non members in the gym.
Please reload